Welcome to the UO Learning Lab!
We are a team of developmental scientists who are working hard to figure out how infants and toddlers learn to recognize words and objects. Keep reading to learn more about our discoveries and how you can help!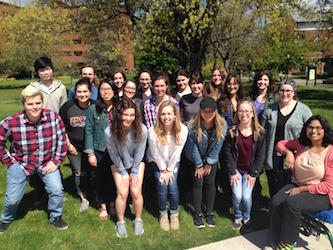 Everyone who works in the UO Learning Lab is a highly trained researcher. Our team includes scientists who have earned their Ph.D., graduate students currently seeking a Ph.D., and undergraduate students who are learning to conduct research. All students are closely supervised.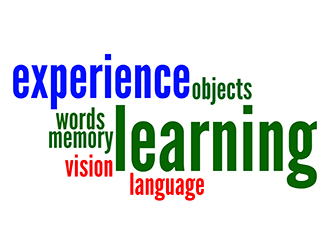 Families who visit the UO Learning Lab help us make discoveries every day. Thank you! Most visits to our lab are one-time visits that last from 30-60 minutes. We schedule appointments that are convenient for you – our researchers work during the day, evening and weekend. Parking is free and babysitters are available to watch any siblings you need to bring.

Typical lab visit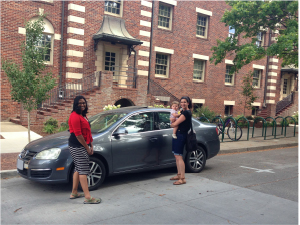 Our Learning Lab researcher welcomes you!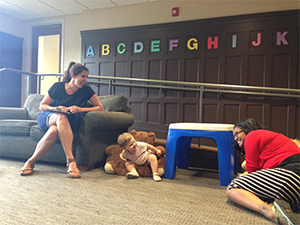 We explain today's activities & answer questions. Your child warms up to a new friend!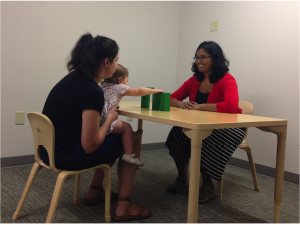 Child-friendly games help us make new discoveries!


We want to participate!
Thank you! We have ongoing studies about how children ages 1-24 months learn about words and objects. Give us a call or email and we'll be happy to tell you more!
Call the UO Learning Lab: 541-346-7197
Email the UO Learning Lab: learninglab@uoregon.edu

How to get to UO Learning Lab
We are currently located in the UO Psychology Department's building at 1451 Onyx St. Eugene OR 97403. Parking is free!

UO Team Duckling
Check out what other UO researchers are discovering about human development!
http://teamduckling.uoregon.edu